Page 1 of 5
| | | |
| --- | --- | --- |
| West Sydney Win: 2.33 | Draw: 3.55 | Newcastle J Win: 2.90 |

05 (local)
A League
Draw @ 3.55
Not an easy bet
Probability
33%
ROI
$1.18 per $1.00
Probability: 67%
ROI: $1.18 per $1.00
Prediction Date
26/01/2021 01:04:04
Teams Not Aligned
Patterns Aligned
@wswanderersfc‏ @NewcastleJetsFC #WSW #MadeOfNewcastle #aleague #WestSydney #NewcastleJ #WSWvNEW

Odds History

Shortening odds demonstrates high confidence on the outcome

Bookmakers Margins

A small bookies cut (0.05) demonstrates high confidence on favourite to win
4 Game Form Table

| | Played | Win | Draw | Lose | For | Against | Diff | Points |
| --- | --- | --- | --- | --- | --- | --- | --- | --- |
| | P | W | D | L | F | A | D | Pts |
| West Sydney | 4 | 2 | 2 | 0 | 5 | 3 | 2 | 8 |
| Newcastle J | 4 | 1 | 0 | 3 | 4 | 6 | -2 | 3 |
| West Sydney @ Home | 4 | 1 | 2 | 1 | 8 | 6 | 2 | 5 |
| Newcastle J Away | 3 | 1 | 1 | 1 | 3 | 3 | 0 | 4 |

West Sydney's Recent Games

24/01 West Sydney 2 - 1 Perth Glory

Won

19/01 Central Coast 0 - 1 West Sydney

Won

16/01 Sydney FC 1 - 1 West Sydney

Drew

09/01 West Sydney 1 - 1 West Sydney

Drew

09/01 West Sydney 1 - 1 West Sydney

Drew

Newcastle J's Recent Games

24/01 Wellington 1 - 2 Newcastle J

Won

20/01 Newcastle J 1 - 2 Brisbane

Lost

08/01 Newcastle J 1 - 2 West Sydney

Lost

31/12 Central Coast 1 - 0 Newcastle J

Lost

West Sydney's Recent Home Games

24/01 West Sydney 2 - 1 Perth Glory

Won

09/01 West Sydney 1 - 1 West Sydney

Drew

01/01 West Sydney 1 - 2 Sydney FC

Lost

Newcastle J's Recent Away Games

24/01 Wellington 1 - 2 Newcastle J

Won

31/12 Central Coast 1 - 0 Newcastle J

Lost

West Sydney's Recent Games

24/01 West Sydney 2 - 1 Perth Glory

Won

19/01 Central Coast 0 - 1 West Sydney

Won

16/01 Sydney FC 1 - 1 West Sydney

Drew

09/01 West Sydney 1 - 1 West Sydney

Drew

09/01 West Sydney 1 - 1 West Sydney

Drew

Newcastle J's Recent Games

24/01 Wellington 1 - 2 Newcastle J

Won

20/01 Newcastle J 1 - 2 Brisbane

Lost

08/01 Newcastle J 1 - 2 West Sydney

Lost

31/12 Central Coast 1 - 0 Newcastle J

Lost

West Sydney's Recent Home Games

24/01 West Sydney 2 - 1 Perth Glory

Won

09/01 West Sydney 1 - 1 West Sydney

Drew

01/01 West Sydney 1 - 2 Sydney FC

Lost

Newcastle J's Recent Away Games

24/01 Wellington 1 - 2 Newcastle J

Won

31/12 Central Coast 1 - 0 Newcastle J

Lost

West Sydney's & Newcastle J's Previous Encounters

Previous Encounters

Prediction

08/01 Newcastle J 1 - 2 West Sydney -$10.00

✘

15/02 West Sydney 1 - 1 Newcastle J -$10.00

✘

30/11 Newcastle J 2 - 0 West Sydney -$10.00

✘

06/04 Newcastle J 3 - 2 West Sydney -$10.00

✘

01/02 West Sydney 1 - 5 Newcastle J $27.00

✔

23/11 West Sydney 0 - 2 Newcastle J -$10.00

✘

16/02 West Sydney 2 - 2 Newcastle J -$10.00

✘

22/12 Newcastle J 4 - 0 West Sydney -$10.00

✘

29/10 Newcastle J 1 - 1 West Sydney -$10.00

✘

01/04 Newcastle J 0 - 3 West Sydney $23.75

✔
West Sydney's previous game was on the 19/01/2021 10 days before this game so they will be invigorated having had time to settle . They have won 0, drawn 1 and lost 1 of their previous 5 home games. Their home form is LD and across all games is WDDDW. Newcastle J's last game was on the 24/01/2021 5 days before this game so they will be energised having had a nice break . They have lost 1, drawn 0 and won 1 of their last 5 away games. Their away form is LW and across all games is LLLW. West Sydney's games across all competitions have proved to exhibit consistent results when used to make predictions. We noticed that the odds for an away win have been increasing at points so maybe the bookies seem more confident that Newcastle J will not win. The return on your dollar is actually quite high at 1.18 but the low probability means there's a high risk you could lose your money.
All the Latest Sports News Straight from FiC
Why the new Wanderers coach is just fine being the bad guy - Sydney Morning Herald
Carl Robinson's controversial exit from Newcastle and his work in the transfer market since joining Western Sydney have set tongues wagging.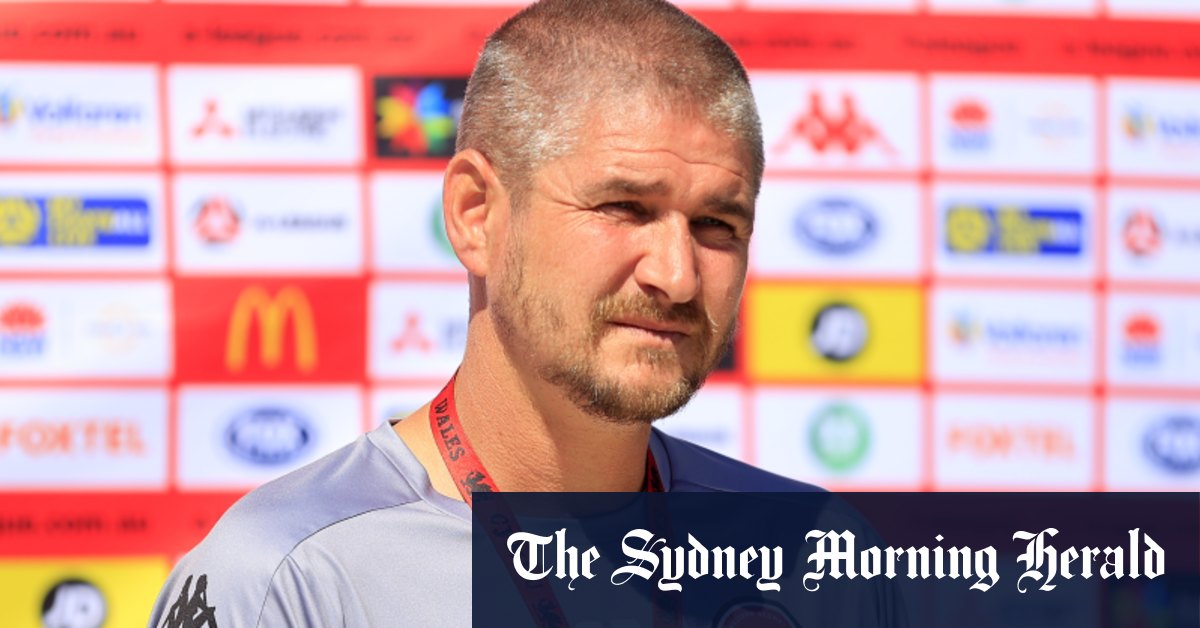 Macarthur record famous win over Wanderers in inaugural A-League match - Hyundai A-League
Macarthur FC have made a dream start to life in the A-League, winning their inaugural match 1-0 in a pulsating derby against Western Sydney Wanderers on Wednesday night. Spanish substitute Benat Extebarria's second-half free-kick deflected off skipper Mark M…
Matchweek 1 preview: Western Sydney Wanderers v Macarthur FC - Hyundai A-League
The west of Sydney will never be the same again as Macarthur FC travel to face local rivals Western Sydney Wanderers in the Bulls' history-making inaugural A-League encounter, in a match rearranged to Wednesday. The competition's newest team, coached by Ante…
Fans from select western Sydney suburbs to be banned from A-League match - Sydney Morning Herald
McDonald Jones Stadium says patrons from identified hotspots and "selected postcodes in Western Sydney" would be barred from attending Friday night's match between the Jets and Wanderers.
Powered by newsapi.org